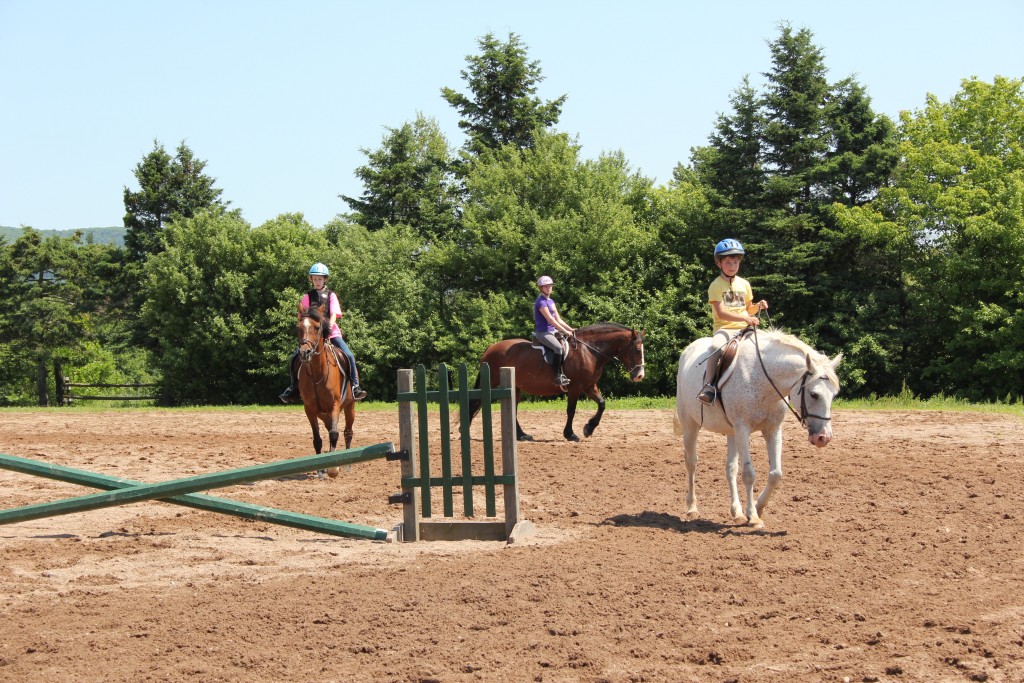 Lessons     
Boys , girls & adults available by appointment.
Phone 532-1938
Private $ 35.    Group – (weekly) $30.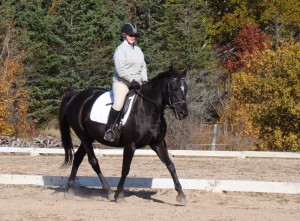 Free Ride $ 30. Ride a horse on your own.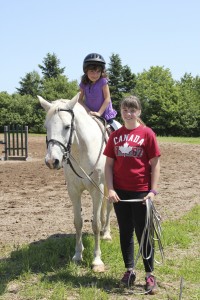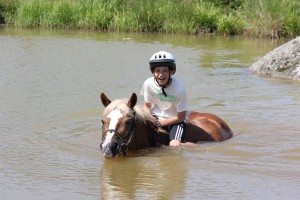 Monthly leasing $ 200. Adopt a horse as your own and ride as you like . Experience or a couple of lessons here required in order to assess rider's ability and match with suitable horses.
March Break Camp     
This camp runs from Sunday morning to the following Friday late afternoon. Campers stay in our pine , heated cabin and ride twice daily. We have lessons , trail rides and jumping with some show preparation for those interested in showing. It really depends on what campers want to do. This camp is limited to eight riders. Should you wish extra days , please inquire. Feb and March are maple syrup making months !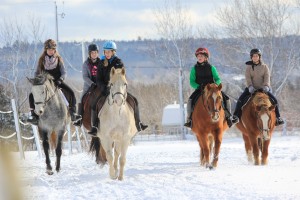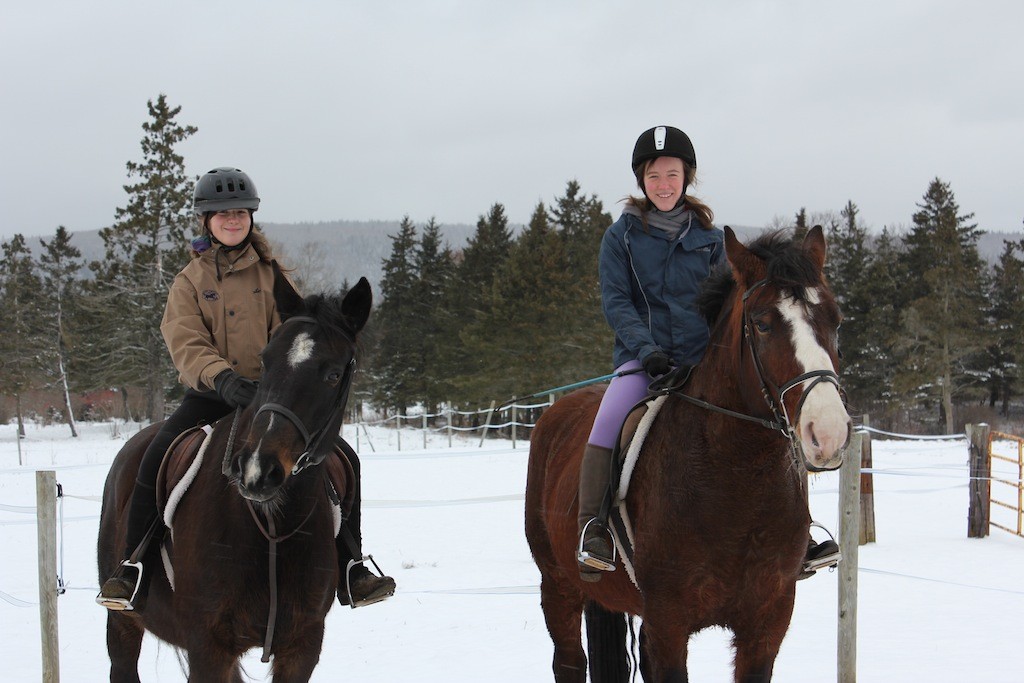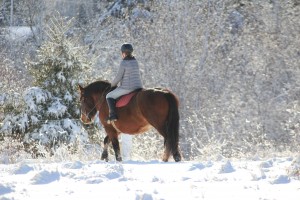 Weekend Camps     
Friday night through Sunday or Monday if applicable. Weekend camps include 1 lesson followed by unlimited free riding. These camps give kids a chance to practice and have the experience of doing what they want with their horse. Some rules do apply! The camps are held any time there is a holiday or by appointment for three- eight people. The primary weekends are Easter, Thanksgiving, and inservice weekends.

Adults are welcome to book a weekend with friends for riding or a combo with X-country skiing. We are open to all ideas!We will also be offering Mother/ Daughter weekends from time to time.